The WRAS logo is often found on commercial and domestic products that use water, like taps and showers, but do you know what WRAS stands for?
WRAS (Water Regulations Advisory Scheme) is a mark of conformity indicating that a product meets the high standards set out in the UK's water regulations and bylaws. Any product marked 'WRAS Approved' has undergone significant testing by independent laboratories to ensure that it does not contaminate the public water supply. WRAS approval is granted directly by a representative of the UK water supplier and is therefore recognized and accepted by every water supplier in the UK.
Using WRAS approved taps and showers gives you peace of mind that every component in the tap has been rigorously tested to meet the highest quality standards.
Whether you are a homeowner, professional plumber, plumbing fixture wholesale, or just interested, join us in exploring the importance of WRAS accreditation in the world of plumbing!
What Are WRAS Taps or Showers?
WRAS stands for Water Regulations Advisory Scheme, a UK regulatory body that ensures that plumbing fixtures and appliances comply with water supply regulations. Taps and showers that have been awarded this mark show that they have been tested and certified by WRAS to meet the necessary standards of safety and water efficiency.
The following are some of the key features of WRAS approved taps and showers.
Compliance with water regulations: WRAS approved taps and showers are designed and manufactured to comply with the UK's water supply regulations. This ensures that they do not contaminate or waste water and meet the required safety standards.
Backflow prevention: Effective backflow prevention means they prevent water from flowing back into the mains supply system. This is vital to prevent contamination of the public water supply.
Durability: WRAS approved taps and showers are durable and built to withstand the rigors of regular use.
Water conservation: Helps to conserve water and reduce water bills. Features such as flow restrictors or aerators are often included to avoid wasting water without sacrificing the experience.
Testing and certification: In order to be recognized by WRAS, taps and showers undergo rigorous testing and manufacturers must provide detailed documentation and evidence of compliance.
Legal Requirements: In the UK, it is a legal requirement that certain types of plumbing fixtures, including taps and showers, are approved by WRAS before they are installed in buildings connected to the public water supply.
Choosing WRAS approved taps and showers enhances confidence in these products.
The Importance of WRAS Certification
The importance of WRAS (Water Regulations Advisory Scheme) accreditation for plumbing fixtures and fittings in the UK cannot be overemphasized, and here are a few of the main reasons for its importance.
Ensuring compliance with water regulations: WRAS certification ensures that plumbing fittings such as taps and showers comply with the UK's stringent water supply regulations, preventing contamination of public water supplies and maintaining healthy water quality.
Protecting public health: One of the key criteria for WRAS certified products is the prevention of backflow, which is vital for protecting public health. Preventing backflow ensures that water flows in one direction only, preventing potentially contaminated water from entering the main supply system and avoiding some of the diseases that can be spread through water.
Prevent water waste: WRAS approved taps and showers meet water conservation codes. With built-in throttles, aerators, etc., they reduce water consumption without sacrificing the experience of using them.
Quality Assurance: WRAS accreditation involves rigorous testing and assessment of plumbing fixtures. When applying for WRAS accreditation, manufacturers must provide documentation or evidence of compliance with accreditation standards to ensure that the product meets quality and safety standards.
Legal Requirements: In the UK, it is illegal to install plumbing fixtures without WRAS certification, the homeowners, installers, or manufacturers are required to comply with these regulations, or else can result in fines and penalties.
Consumer Confidence: When consumers see the WRAS certification mark on plumbing products, they can be confident that these products have been thoroughly evaluated and are safe for use in homes and commercial buildings.
Longevity and Reliability: WRAS certified plumbing fixtures are durable and corrosion-resistant, ensuring a longer lifespan and reducing the frequency of replacement.
Professional requirements: Plumbers and installers often prefer to use wras certified products because they offer standardized installation specifications and fittings, as well as fewer after-sales issues!
WRAS categories:
The WRAS (Water Regulations Advisory Scheme) in the UK categorizes plumbing products and fittings into several different categories based on their use and potential impact on the safety of the water supply. These categories help to ensure that products are properly tested and certified for their specific applications. The following are the main WRAS categories.
Plumbing fixtures: Includes products used for domestic water supply, it covers a wide range of fixtures and fittings such as taps, showers, flushing mechanisms, ball valves and meters to name a few.
Mechanical and automatic valves: refers to valves used in water supply systems, which are usually mechanical or automatic and are used to control the flow of water, e.g. pressure reducing valves, check valves and pressure reducing valves.
Materials and Substances: refers to materials and substances involved in contact with and potentially contaminating water, including items such as piping, fittings, and seals, ensuring that they are made of safe, non-toxic materials.
Backflow prevention devices and fluid categories: Backflow prevention devices are essential to prevent water and contaminants from backing up into the main supply system.
Piping System Specification and Installation: This category focuses on the specification and installation of piping systems. It provides guidelines and standards to ensure that piping systems are designed and constructed in compliance with water regulations, including proper sizing and installation methods.
Hygiene and fluid contamination risk assessment: This category deals with assessing the risk of fluid contamination in water systems, including guidelines for carrying out risk assessments and implementing measures to maintain water quality.
Water Supply (Water Fittings) Regulations in Scotland: This category deals with regulations and requirements specific to water fittings in Scotland, ensuring compliance with Scottish legislation.
How Do Taps or Showers Become WRAS-Approved?
Taps (faucets) or Showers can be approved by wras through a rigorous testing and certification process to ensure they comply with UK water supply regulations and safety standards. Below is an overview of how taps and showers gain WRAS approval:
Manufacturer Submission: The process begins when the manufacturer or distributor of the tap submits the product for WRAS approval, providing detailed information about the design, materials and specifications of the tap.
Product Assessment: WRAS assessors review the submission to ensure that the design and materials of the tap comply with the relevant water supply regulations, verifying that the tap is made from safe, non-toxic materials and is suitable for contact with drinking water.
Testing and Performance Evaluation: This testing includes evaluating factors such as flow rate, pressure, effectiveness in preventing backflow and temperature control.
Material Compatibility: Materials used in taps or showers, including seals and gaskets, are evaluated for their compatibility with drinking water and their resistance to corrosion and degradation over time.
Durability: They are tested for longevity to ensure they can withstand the rigors of regular use.
Water Use Efficiency: Evaluate their water flow and water conservation performance, such as flow restrictors or aerators.
Quality Assurance: Manufacturers' manufacturing processes and quality control procedures are also scrutinized to ensure consistent quality and safety of wras-approved products.
Documentation Verification: Comprehensive documentation and evidence of compliance must be provided throughout the testing and assessment process.
Certification is awarded: WRAS certification is awarded if the tap passes all necessary tests and meets WRAS requirements. The certification is usually valid for a specific period of time, after which it may need to be reassessed to maintain its approval.
Use of the WRAS Mark: Once WRAS approval has been granted, the tap can display the WRAS approved mark. This mark is a clear indication to consumers, plumbers and installers that the tap complies with the relevant water supply regulations and is safe to use for drinking water.
It is important to note that WRAS approval is specific to individual tap models or product variants. Therefore, if a manufacturer offers a number of different product designs, then each design may need to be re-approved
Types of WRAS Approved Taps or Showers
Mixer taps blend hot and cold water to provide a controlled temperature stream. WRAS-approved mixer taps ensure that the mixing process is safe, and efficient, and does not compromise water quality.
Monobloc taps have a single body design, often with a single lever or handle for controlling both hot and cold water flow. They are commonly used in kitchens and bathrooms.
Pillar taps, also known as two-handle taps, have separate hot and cold water controls.
Sensor taps are equipped with motion sensors that detect hand movement and automatically dispense water. WRAS-approved sensor taps ensure precise and hygienic water delivery while preventing wastage.
These taps are installed on the wall, WRAS-approved wall-mounted taps adhere to the regulations for both design and installation to prevent contamination and ensure water quality.
These taps are installed on the horizontal surface (deck) of a basin or bath, including single-hole, widespread, and center-set designs.
Single-hole taps have a single mounting hole, and both the hot and cold water controls are integrated into a single unit.
Widespread taps have separate hot and cold water handles and are mounted on a wider deck.
Centerset taps have hot and cold water handles integrated into a single unit. They are mounted on a deck with three holes, typically used in bathrooms.
Some taps are designed for specific applications, such as laboratory taps, medical taps, or taps for commercial kitchens.
WRAS also covers outdoor taps, ensuring that they are designed and constructed to withstand outdoor conditions while maintaining water safety.

WRAS Approved Taps or Showers vs. Non-Certified Taps
WRAS taps undergo rigorous testing for water quality and safety.
Non-certified taps may not meet these stringent standards.
Non-compliant taps can compromise water quality and lead to health risks.
Conclusion
Including WRAS approved taps and showers in your plumbing system catalog or business inventory is more than just a matter of compliance; it's a commitment to bringing healthier choices to a wider range of consumers. Make the right choice today for a better tomorrow.
Some related information: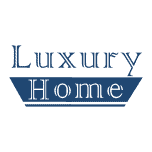 Luxuryhome is not just a faucet manufacturer or wholesaler, but more like a partner who can provide you with more added value.
We are united in our determination to produce China-made bath and kitchen fixtures adhering to the highest ethical principles. You have our promise!
More post you may interested in