Cost-effective kitchen sink wholesale
Luxuryhome stainless steel kitchen sinks wholesale help to grow your business, with factory direct price, low MOQ, limited lifetime warranty, OEM & ODM are available.
Advanced Manufacturing Equipment – includes cutting, shaping, welding, and polishing machines optimized for stainless steel
Experienced Workforce – proficient in various manufacturing techniques and quality control procedures.
Quality Control – every sink meets the required standards
Material Sourcing – corrosion-resistant and durable
Customization Capability – allowing customers to order sinks with specific dimensions, features, and finishes.
Efficient Production Lines – efficient assembly and minimize production delays.
Polishing and Finishing – careful polishing to achieve a smooth, reflective surface
Environmental Compliance – recycling materials and reducing waste and energy consumption
Certifications: ISO 9001
Customer Support – address inquiries, provide information, and assist with any issues that may arise.
International Export Capability – export to global markets
Stainless steel kitchen sink categories
Find your stainless steel kitchen sink from Luxurhome
Stainless steel kitchen sink accessories
Luxuryhome have multi options of accessories to match your stainless steel kitchen sinks
Kitchen sink drains pipe optional
Different types of kitchen sink drains are available, but we do not sell them separately, you need to match your favorite kitchen sink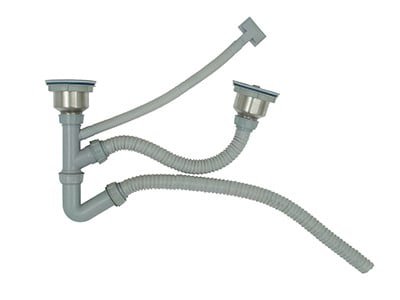 Kitchen sink drains optional
Can better remove the water in the sink quickly, choose your favorite style with the kitchen sink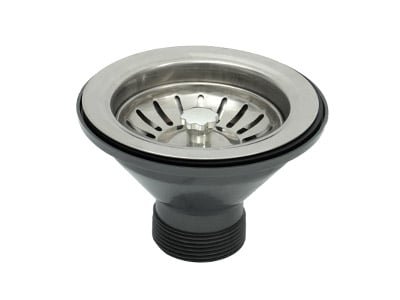 Draining rack optional
Designed to lay flat on the kitchen sinks to help with food preparation, cleaning, and draining while saving counter space.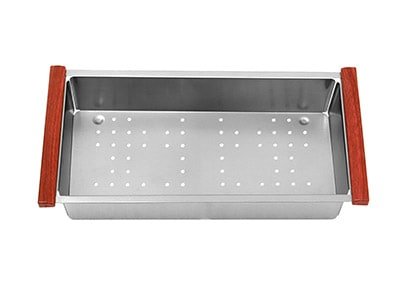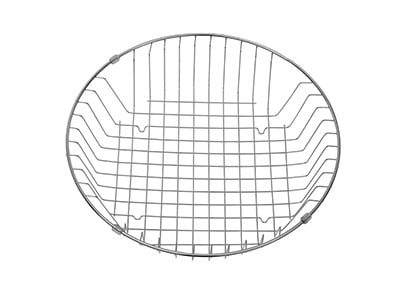 Kitchen sink soap dispenser optional
Discover the kitchen faucets match the kitchen sinks
When you want to purchase a kitchen sink, a kitchen faucet should be your second choice, choose a feature-rich or suitable kitchen faucet for your kitchen sinks
ADVANTAGE FOR KITCHEN SINK WHOLESALE
Luxuryhome low quantity business, the minimum order quantity is 20 sets/model
Large shipments can be shipped within 30 days and sample orders can be shipped within 7 days.
We can provide free customization services, like video, pictures, color boxes, catalog, etc for our customers
A multi-on-one service can help you solve any problems with the product
Streamlined production can minimize production costs and provide product competitiveness
Every year, we will launch new collections, and also improve the original products
In order to increase customers' trust in our products, Luxuryhome can provide free samples
All Luxuryhome kitchen sinks come with a limited lifetime warranty
Each kitchen sink is certified to meet the needs of different markets such as UPC, NSF, etc.
Factory view of kitchen sink wholesale
If you are looking for a quality kitchen sink wholesale manufacturer, then Luxuryhome would be a good choice for you.
We have an extensive product line covering bathroom and kitchen products, such as bathroom basin faucets, kitchen faucets, kitchen sinks, and shower faucets,
Cost-effective products ensure quality while offering the most affordable price, thanks to our modern assembly line production, which controls the cost very well
FAQs
Why Choose a China-Made Kitchen Sink?
2023-09-16T09:44:43+08:00
China's kitchen sink manufacturers have earned their place in the global market for several compelling reasons, including their commitment to quality, innovative designs, and competitive pricing.
Address:
No.200-206 Jiaxing industry zone, Shuikou Town, Kaiping, Guangdong, China
Give us a call:
+86-18138020505
Mail to Luxuryhome:
info@luxuryhomefaucet.com
Undermount sinks – kitchen sink wholesale
Create a sleek and sophisticated look in your kitchen with Luxuryhome's undermount sinks. This kitchen sink is made of high-quality stainless steel that is durable and easy to clean. The sleek design is perfect for any kitchen. The sound dampening with a heavy-duty sound deadening pads and undercoating for noise reduction, you can be or prepare more elegantly. Enjoy the contemporary style beyond the kitchen with Luxuryhome's undermount sinks
Top-mount sinks – kitchen sink wholesale
With a durable build and clean, sophisticated lines, all Luxuryhome's top mount sinks are a great pick for a high-traffic kitchen. The top mount design makes the sink can install more convenient. Constructed with sound dampening to reduce the noise, this sink is perfect for a quick, quiet cleanup. With Luxuryhome's top mount sinks, built you a practical kitchen,  factory direct price, limited lifetime warranty, OEM & ODM are available.
Apron-front sinks – kitchen sink wholesale
Made up of  304 stainless steel construction, Luxuryhome's apron front sinks are solid and durable to reduce rust corrosion and stand for a long time. With the apron, it can avoid the water splashing. All apron front sinks are handmade for a unique look and design. Combining with the sound dampening, it is easy to build a quiet and elegant kitchen. With a modern and stylish look, build a luxurious kitchen
Ktichen bar sinks – kitchen sink wholesale
Made up of 304 stainless steel, Luxuryhome's bar sinks can resist rust corrosion and clean easily. The sound dampening can reduce the noise and make a quiet and elegant environment. With a dainty size and modern design, it is suitable for various environments. Elegant and highly functional, our bar sink makes your kitchen even better