Faucets are a bathroom or kitchen necessity that enhances beauty and functionality. UPC (Uniform Plumbing Code) and cUPC (Canadian Uniform Plumbing Code) faucets are beacons of quality, adhering to strict industry standards.
In the U.S. and Canada, UPC and cUPC certification plays a kind of important role, which can be enhancing consumer confidence. Luxuryhome offers a wide variety of categories of UPC and cUPC faucets, which can help you to broaden your product line with cost-effective products, and at the same time, can improve your profits.
What are UPC and cUPC Faucet certifications?
UPC and cUPC faucet certifications refer to two distinct but closely related standards that ensure plumbing fixtures, including faucets, meet specific criteria for safety and performance.
UPC Certification (Uniform Plumbing Code):
The Uniform Plumbing Code (UPC) is a set of plumbing standards and regulations established by the International Association of Plumbing and Mechanical Officials (IAPMO) in the United States.
It provides comprehensive guidelines for the design, installation, and maintenance of plumbing systems to safeguard public health and safety
cUPC Certification (Canadian Uniform Plumbing Code):
The Canadian Uniform Plumbing Code (cUPC) is a set of plumbing standards and regulations developed by the Canadian Standards Association (CSA).
It serves a similar purpose to the UPC but is specific to Canada, providing guidelines for plumbing systems to ensure they are safe and reliable.
Key Similarities
UPC and cUPC certifications focus on ensuring that plumbing fixtures, like faucets and showers, can meet stringent safety and performance standards.
Public health is protected by ensuring that plumbing systems function properly and do not contribute to water quality or pose any safety risk.
Both involve a rigorous testing process that evaluates all aspects of a faucet's design, materials, and function.
Key Differences:
UPC certification is specific to the United States, while cUPC certification is specific to Canada. Each certification is tailored to the plumbing standards and codes of the respective country.
While similar in purpose, the specific criteria and test procedures for UPC and cUPC certification may vary slightly to account for regional differences in plumbing codes and requirements.
Importance of UPC and cUPC Certification
UPC and cUPC certification is more than a badge; it's a sign of trust. The certification ensures that the faucet adheres to strict standards for materials, construction, and function. Ensuring that your faucet will last for a long time reduces the impact of leaks, corrosion and other potential problems, ensuring that your investment will stand the test of time.
UPC/cUPC Certification standard
Faucet (Plumbing fixture fittings), ASME A112.18.1;
Metal hose (Flexible water connectors), ASME A112.18.6;
Vitreous China plumbing fixtures, ASME A112.19.2;
Water tank accessories (Anti-siphon fill valves (ballcocks) for gravity water closet flush tanks), ASSE 1002;
Drain valve (Trim for water-closet bowls, tanks, and urinals), ASME A112.19.5;
Faucet shower (Hand-held Showers), ASSE 1014;
Shielded couplings joining hubless cast iron soil pipe and fittings, ASTM C1277;
Cast iron pipe / and pipe fittings (Hubless cast iron soil pipe and fittings for sanitary and storm drain waste, and went piping applications), ASTM A888-04a.
UPC and cUPC Faucet Parts
UPC and cUPC Certified components play a critical role in the functionality, safety, and compliance aspects of your faucet.
Luxuryhome uses accessories from well-known brands that meet the UPC and cUPC standards, ensuring the quality of our products from the source.
Manufacturers of UPC and cUPC Faucets
UPC and cUPC are certification standards that apply to North America. Generally, faucet manufacturers located in North America produce showers and faucets that comply with UPC and cUPC standards.
So you can refer to the following link of the list of faucet manufacturers in Canada and the U.S. to choose shower faucets or other products that meet your requirements
Installation Way For UPC and cUPC Faucets
The installation of UPC and cUPC faucets is no different than any other non-certified faucet, and you can learn more about the various faucet installations by following the links below.
Besides, we know that installation in North America is not cheap, maybe expensive, so we designed the UPC and cUPC faucets to be easy to install, you can install the whole faucet by yourself very easily.
Finishes of UPC and cUPC Faucets
The ultra-sleek surface repels liquids, resisting water spots and staying cleaner longer, making your bathroom or kitchen fixtures stay beautiful.
Pass salt spray test – 24h acid salt spray and 200 hours neutral salt spray test
Pass paint adhesion testing & falling sand abrasion & boil test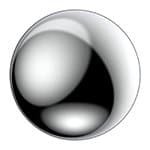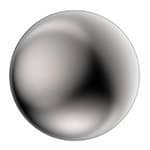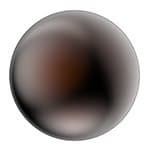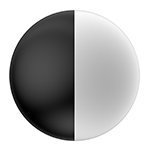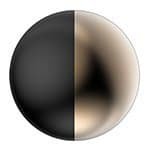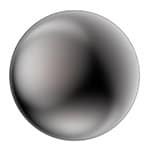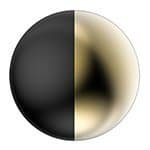 Luxuryhome Faucet Factory which produces UPC and cUPC faucets
If you are looking for UPC and cUPC faucets or showers from China, Luxuryhome would be a good choice for you.
We have an extensive product line covering bathroom and kitchen products for North America, such as bathroom faucets, kitchen faucets, and shower faucets, provide cost-effective prices, free samples, fast delivery service, etc, For more details, please visit: Luxuryhome China faucet factory
Address:
No.200-206 Jiaxing industry zone, Shuikou Town, Kaiping, Guangdong, China
Give us a call:
+86-18138020505
Mail to Luxuryhome:
info@luxuryhomefaucet.com
FAQs
Are UPC / cUPC shower faucets more expensive than non-certified ones?
2023-09-12T17:56:09+08:00
The price of a UPC/cUPC-compliant shower faucet can vary based on factors like brand, design, and features. While certified fixtures may sometimes be priced slightly higher due to the testing and compliance process, they offer assurance of meeting established plumbing standards.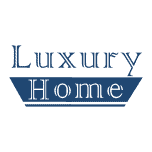 Luxuryhome is not just a faucet manufacturer or wholesaler, but more like a partner who can provide you with more added value.
We are united in our determination to produce China-made bath and kitchen fixtures adhering to the highest ethical principles. You have our promise!
More post you may interested in