The meticulous craftsmanship of Canadian faucet manufacturers is known throughout the industry, and each faucet is carefully designed and expertly crafted to blend seamlessly with your decor and meet your quality requirements.
Canadian faucet manufacturers all prioritize sustainability, using eco-friendly materials and manufacturing processes to minimize their impact on the environment.
From sleek stainless steel to vintage-inspired brass, Canadian faucet manufacturers source the finest materials globally to ensure the durability, longevity, and luxury of each product.
Let's take a look at some of the famous Canadian faucet manufacturers now.
* Note: This list is in no particular order
* The information of this guidance is from internet,including the names of companies,founded day,address and so on
* Note: This is not an exhaustive list and there may be other reputable Canadian faucet manufacturers
The Rubinet Faucet Company
Address:
10 Corstate Avenue Concord,Ontario,Canada L4K 4X2
Taymor
Address:
1655 Derwent Way, Annacis Island, Delta, BC, V3M 6K8
Valley
Address:
33778 North Railway AveMission, BC, V2V 1H6Canada
Aquabrass
Address:
9800 Rue Clark, Montréal, QC H3L 2R3, Canada
Kalia
Address:
1355, 2nd Street, Industrial ParkSainte-Marie (Quebec) G6E 1G9
Waltec
Address:
350 South Edgeware RoadSt. Thomas, ON N5P 4L1
Waltec
Address:
579 Sainte-Madeleine Blvd., Trois-Rivieres, QuebecCanada G8T 9J8
Riobel
Address:
820 Rue Nobel, Saint-Jérôme, QC J7Z 7A3, Canada
Blanco
Address:
100 Corporation Drive | Brampton | Ontario | Canada | L6S 6B5
Faucet Company Inc
Address:
174 West Beaver Creek Road.Richmond Hill, ONL4B 1B4, Canada
Luxuryhome
Are you a wholesaler, a retailer, or a contractor? Have you considered sourcing in China? If not, maybe you could give it a try.
Luxuryhome is a China faucet factory since 2003, providing one-stop sourcing services:
Decades of experience in projects, wholesale, and retail since 2003

Professional in bathroom fixtures and kitchen fixtures

Use the strongest components for our products

Variety of customized services, free for our customers

Product line and price optimization every year

Low minimum order quantity

UPC, NSF, AB1953, WATERSENSE, TMV2, CE, ACS, WRAS, KTW, DVGW, SINTEF, ISO certifications, etc.
SOURCING BATH AND KITCHEN FIXTURES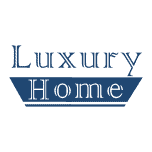 Luxuryhome is not just a faucet manufacturer or wholesaler, but more like a partner who can provide you with more added value.
We are united in our determination to produce China-made bath and kitchen fixtures adhering to the highest ethical principles. You have our promise!