Kaiping faucets, is the meaning of the faucets which made from Kaiping, China.
Kaiping, located in the southeast of Guangdong province, is one of the production bases of sanitary ware and faucets in China. It enjoys the reputation of high quality and high cost performance. As the capital of the stone industry in China, Kaiping is famous for its faucets, showers and other sanitary accessories
Kaiping faucets well-known brands
HUAYI – Kaiping faucets
HUAYI is a manufacturer with 20 years of history, located in Shuikou Town Kaiping City, which is well known as the base of faucets. HUAYI's products include Bathroom faucets, Shower faucets, Bathtub Spout, Toilet Spout, Supply Line, Drain Pipe., etc.
It has 10 facilities which faucet factories including the European Style Faucet Factory, Giada Star Faucet Factory, and European Style Toilet Accessories Factory.
WIDE – Kaiping faucets
WIDE is located in China plumbing and sanitary ware production base–Shuikou Town, Kaiping City, Guangdong Province, founded in 1991, focusing on manufacturing high-quality brass and sanitary hardware and supporting accessories products, dedicated to building a comprehensive and innovative brass hardware sanitary ware.
WIDE has brass, plumbing, and sanitary ware, electroplating, zinc alloy die-casting, and other business sectors, with a total plant area of 400,000 square meters, more than 1,800 employees, 500 professional and technical personnel, and more than 100 independent innovation patents
OMASA – Kaiping faucets
OMASA Sanitary Ware is a manufacturer of faucets. They have risen in the faucet industry in the past decade and built up a leading capacity in China.
As a member of China Ceramic Industry Association and China Sanitary Ware Industry Association, their products passed ISO9001:2008, CE certification, and TU certification.
DELICA – Kaiping faucets
DELICA sanitary ware is a well-known international brand that specializes in bathroom fittings. DELICA was founded in 1985, and has been focusing on researching, designing, and producing high-end sanitary ware for 30 years.
With the implementation of the ISO9001:2008 quality management system and scientific management system, DELICA has become a creator of high-end sanitary wares.
LUXURYHOME – Kaiping faucets
Luxuryhome Kaiping faucets factory has decades of experience in projects, wholesale, and retail, we understand what our customers want. The faucets and accessories we offer are reflections of our acquired taste and years of research. Our products are designed and crafted using the best and strongest components around the world.
The wide product range includes kitchen faucets, bathroom faucets, showers, and other accessories. Our extensive and unique variety of products ensures maximum comfort, premium design, and optimum functionality that appeals to every taste.
Why buy faucets in China?
Nowadays, more and more buyers are sourcing faucets and showers in China, if you want to know the geographical distribution of Chinese bathroom suppliers, or if you want to know which origin is better before you purchase so that you can get the products you want.
Some of you may think that the faucets and showers made in China are cheap and low quality, but what you may not know is that some big international brands have set up factories in China, like MOEN, AMERICAN STANDARD, DELTA and so on.
Luxuryhome offers high-quality and competitively priced faucets with a professional service team to help you quickly understand your destination market (if you are new to this market) and recommend what products will sell well in your market.
For the full step of sourcing faucets from China, please visit: import faucets from China»
Why is the quality of Kaiping faucets high?
In the past, 95% of Kaiping faucets are made for oversea orders, unlike the domestic market, because the domestic orders are small and troublesome to manufacture.
Why do they say that the quality of Guangdong Kaiping faucet is good? In fact, there is a very key point is that the Kaiping faucet plating process is good, the design concept is in line with the European and North American market, and all production processes are also done in accordance with European and North American standards, so the cost and quality are high!
China faucet production base distribution
More than 80% of China's faucet export amount comes from Zhejiang, Guangdong, and Fujian provinces, and 15% from Shanghai, Jiangsu, Shandong, and other provinces and cities.
China faucet production has four major cluster bases, Changhua City in Taiwan, Nan'an City in Fujian, Wenzhou City in Zhejiang, and Kaiping City in Guangdong.
Lugang faucet production base
Lugang Town, Changhua City, Taiwan, was the first to start producing hardware faucets in the 1950s, and during the heyday of the water hardware industry in the 1980s, nearly half of the faucets used around the world came from the area, and many faucets of internationally renowned brands were OEM'd by them.
Nan'an faucet production base
The faucet base of Fujian Nan'an City was also formed earlier, The Nan'an plumbing industry originated in the 1970s and was one of the first bases in China to engage in the manufacturing and sales of plumbing industry, mainly for the Chinese domestic market.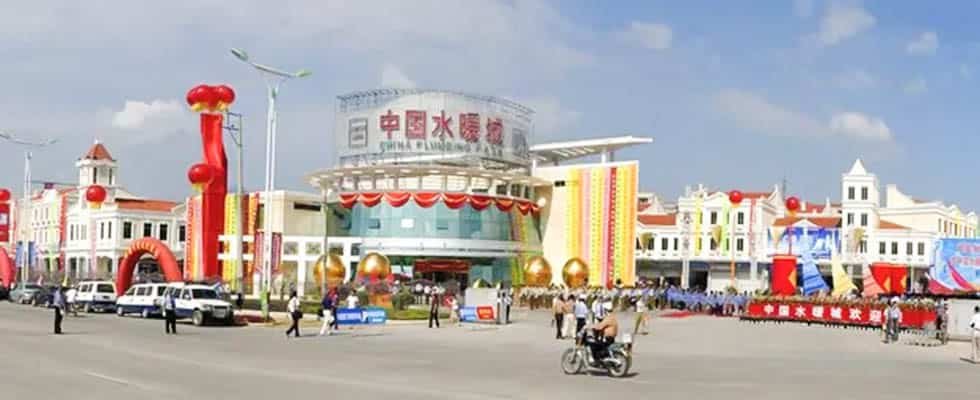 Wenzhou faucet production base
Zhejiang Wenzhou base, mainly concentrated in Wenzhou Haicheng, Taizhou Yuhuan County, and other areas, with more than 680 sanitary ware enterprises and more than 150 related supporting enterprises, the use of the nationwide network of Wenshang, established their own well-developed sales channels, exports in recent years are gradually increasing.
Wenzhou base is characterized by lower prices, but the overall level of quality is also relatively low some
Kaiping faucet production base
Shuikou Town, Kaiping City, Guangdong Province, the base started relatively late, but the fastest development, mainly for export, the correspondingly higher prices, quality is also in the three bases, in general, is the best.
In Shuikou 33 square kilometers, more than 2,000 bathroom accessories production enterprises, the production of induction series, delay series, single series, and double series of hundreds of specifications varieties, employing nearly 30,000 people, plumbing and sanitary equipment production needs of any spare parts can be purchased in Shuikou.
Shuikou town faucet production to export-oriented, Shuikou has a national area of the largest sanitary equipment exhibition and trade center, a total length of nearly two kilometers of plumbing, and a sanitary trade street.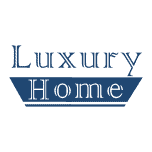 Luxuryhome is not just a faucet manufacturer or wholesaler, but more like a partner who can provide you with more added value.
We are united in our determination to produce China-made bath and kitchen fixtures adhering to the highest ethical principles. You have our promise!
More post you may interested in