Welcome to our comprehensive profile of the top faucet manufacturers in Vietnam, which aims to have a better understanding of the faucet market in Vietnam.
The information in this guidance is from the internet, including the names of companies, founded days, addresses, and so on. By reading this, you will be able to make a good choice
* Note: This list is in no particular order
* Note: This is not an exhaustive list and there may be other reputable faucet manufacturers in Vietnam
Viglacera Corporation
Address:
Viglacera Tower – No.1 Thang Long Avenue, Hanoi, Vietnam
TOTO Vietnam
Address:
KCN Thăng Long, F1, Kim Chung, Đông Anh, Hà Nội, Vietnam
Inax Vietnam
Address:
107B Đ. Trần Duy Hưng, Trung Hoà, Cầu Giấy, Hà Nội, Vietnam
Caesar Vietnam
Address:
Cụm CN, Bích Hoà, Thanh Oai, Hà Nội, Vietnam
Italisa Vietnam
Address:
65VH+F57, KCN Nội Hoàng, Xã, Song Khê, Yên Dũng, Bắc Giang, Vietnam
SOURCING BATH AND KITCHEN FIXTURES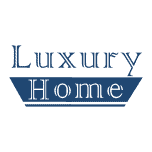 Luxuryhome is not just a faucet manufacturer or wholesaler, but more like a partner who can provide you with more added value.
We are united in our determination to produce China-made bath and kitchen fixtures adhering to the highest ethical principles. You have our promise!