When you are looking to purchase a faucet or shower for your home or office, you are looking for the best features, the highest quality and the most elegant finish. Spain is known for its rich history of design and craftsmanship and the faucets industry.
Today, we'll explore the top Spanish faucet manufacturers, analyze their features, and learn what customers say about them and what makes them stand out in the marketplace!
* Note: This list is in no particular order
* Note: This is not an exhaustive list and there may be other reputable faucet manufacturers in Spain
Roca
Address:
Av. Diagonal, 513, 08029 Barcelona, Spain
Tres Grifería
Address:
Zona Industrial, Carrer Penedès, 16-26, Sector A, 08759 Vallirana, Barcelona, Spain
Gala
Address:
Ctra. Madrid-Irún, C. Vitoria, 280, KM 244, 09007 Burgos, Spain
Genebre
Address:
Av. Joan Carles I, 46-48, 08908 L'Hospitalet de Llobregat, Barcelona, Spain
Clever
Address:
Av. la Ferreria, 73, 08110 Montcada i Reixac, Barcelona, Spain
Ramón Soler
Address:
Carrer del Vallespir, 26, 08970 Sant Joan Despí, Barcelona, Spain
Griferías Martí
Address:
28024 Calle Sagasta – Madrid
Presto Ibérica
Address:
C. del Príncipe de Vergara, 13, 28001 Madrid, Spain
IMEX
Address:
C. N-6, 11, 46229 Picassent, Valencia, Spain
Luxuryhome
If you are looking to buy faucets and showerheads in large quantities with good quality and low prices, why don't you consider faucet manufacturers in China?  Luxuryhome can provide you with a one-stop sourcing experience.
Luxuryhome has an extensive product line covering bathroom and kitchen products, such as bathroom basin faucets, kitchen faucets, shower faucets, and other accessories, and we develop 4-5 bathroom collections every year to better cater to the changes in the market for you.
SOURCING BATH AND KITCHEN FIXTURES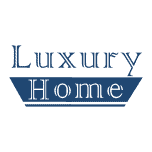 Luxuryhome is not just a faucet manufacturer or wholesaler, but more like a partner who can provide you with more added value.
We are united in our determination to produce China-made bath and kitchen fixtures adhering to the highest ethical principles. You have our promise!