Welcome to our page featuring some of the top German faucet manufacturers. Germany is home to many renowned faucet brands that are known for their quality craftsmanship, innovative designs, and cutting-edge technology.
From well-established brands like Grohe and Hansgrohe to up-and-coming companies like Kludi and Steinberg, these German faucet manufacturers offer a wide range of products to meet the needs and preferences of homeowners, architects, and designers alike. In this page, we will explore the history, achievements, product range, and customer reviews of some of the top faucet manufacturers in Germany
* Note: This list is in no particular order
Date of establishment:
1925
Location:
Oberderdingen, Germany
Achievements:

Received numerous awards for design and innovation, including the German Design Award and Red Dot Design Award
Recognized for its sustainability efforts, including the use of eco-friendly materials and energy-efficient production methods

Product range:

Kitchen sinks in a variety of materials, styles, and sizes
Kitchen faucets and accessories, including soap dispensers and cutting boards

Website:
https://www.blanco.com/de-de/
Brief:
Blanco is a reputable German manufacturer of premium kitchen sinks and faucets. Established in 1925 in Oberderdingen, Germany, the company has a long-standing reputation for innovation, design excellence, and sustainability. Blanco has won numerous awards for its products, including the prestigious German Design Award and Red Dot Design Award.
One of the key strengths of Blanco is its commitment to sustainability. The company uses eco-friendly materials and energy-efficient production methods, reducing the environmental impact of its products. This commitment to sustainability has been recognized by various awards and accolades over the years.
Blanco's product range includes a wide variety of kitchen sinks in different materials, styles, and sizes, designed to suit the varying needs of modern-day kitchens. The company's sinks are made using high-quality materials, including stainless steel, Silgranit, and ceramic, ensuring durability and longevity. In addition to sinks, Blanco also offers kitchen faucets and accessories, such as soap dispensers and cutting boards, designed to complement its sink offerings.
Luxuryhome Faucet Factory In China
If you are looking for a quality faucet or shower manufacturer from China, Luxuryhome would be a good choice for you.
We have an extensive product line covering bathroom and kitchen products, such as bathroom basin faucets, kitchen faucets, shower faucets, and other accessories, and we develop 4-5 bathroom collections every year to better cater to the changes in the market for you.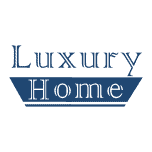 Luxuryhome is not just a faucet manufacturer or wholesaler, but more like a partner who can provide you with more added value.
We are united in our determination to produce China-made bath and kitchen fixtures adhering to the highest ethical principles. You have our promise!
More post you may interested in