Welcome to our page dedicated to the top Italian faucet manufacturers. On this page, we will provide you with a comprehensive overview of the best faucet brands in Italy known for their exquisite design, outstanding quality, and unmatched functionality.
Italy is renowned worldwide for its superior craftsmanship and attention to detail, and the faucet industry is no exception. Italian faucet manufacturers are known for producing innovative and stylish designs, using top-quality materials and advanced technology.
We have carefully curated this list of the top Italy faucet manufacturers to provide you with a guide to help you choose the perfect faucet for your home or business. So, sit back, relax, and discover the top faucet manufacturers in Italy.
* Note: This list is in no particular order
* Note: This is not an exhaustive list and there may be other reputable faucet manufacturers in Italy.
Luxuryhome Faucet Factory In China
If you are looking for a quality faucet or shower manufacturer from China, Luxuryhome would be a good choice for you.
We have an extensive product line covering bathroom and kitchen products, such as bathroom basin faucets, kitchen faucets, shower faucets, and other accessories, and we develop 4-5 bathroom collections every year to better cater to the changes in the market for you.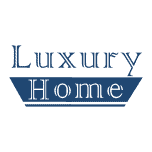 Luxuryhome is not just a faucet manufacturer or wholesaler, but more like a partner who can provide you with more added value.
We are united in our determination to produce China-made bath and kitchen fixtures adhering to the highest ethical principles. You have our promise!
More post you may interested in