The faucet manufacturers in Turkey are significant players in the global market with a long history of producing high-quality faucets and accessories. In recent years, the faucet industry is growing steadily due to favorable economic conditions, technological advancements, and the growing demand for affordable, stylish, and durable faucets.
One of the key strengths of the Turkish faucet manufacturing industry is the ability to produce high-quality products at competitive prices. This is due to the skilled and experienced local workforce, easy access to high-quality raw materials, and efficient production processes.
Turkey's position at the crossroads of Europe, Asia, and the Middle East gives it a unique advantage in terms of market access and distribution channels, which has helped Turkish faucet manufacturers to expand their business to foreign markets and become a major player in the global faucet industry.
More than just traditional faucets, Turkish manufacturers are known for their innovative and stylish designs, which help them stand out from their competitors and attract a broader range of customers.
* Note: This list is in no particular order
* Note: This is not an exhaustive list and there may be other reputable faucet manufacturers in Turkey.
Luxuryhome Faucet Factory In China
If you are looking for a quality faucet or shower manufacturer from China, Luxuryhome would be a good choice for you.
We have an extensive product line covering bathroom and kitchen products, such as bathroom basin faucets, kitchen faucets, shower faucets, and other accessories, and we develop 4-5 bathroom collections every year to better cater to the changes in the market for you.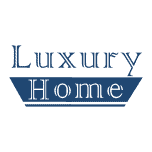 Luxuryhome is not just a faucet manufacturer or wholesaler, but more like a partner who can provide you with more added value.
We are united in our determination to produce China-made bath and kitchen fixtures adhering to the highest ethical principles. You have our promise!
More post you may interested in