When looking for a faucet or shower, it's far important to pick out a reliable and official manufacturer. The great performance of a faucet plays an essential role in its each day use, affecting water glide, durability, and normal aesthetics.
There are several pinnacle faucet manufacturers in Russia, with innovation and commitment to delivering quality products.
We will discover those producers in the element to provide you with precious insights and records that will help you make a knowledgeable selection based totally on your faucet needs.
* Note: This list is in no particular order
* Note: This is not an exhaustive list and there may be other reputable faucet manufacturers in Russia
Rigel-Sib
Address:
8 800 2000 614Irkutsk ,st. Energetikov, 3 "A"
Rusant
Address:
630033, Novosibirsk, st. Bryullova, d.6A, floor 2, room 27
Santacom
Address:
630033, Novosibirsk, st. Briullov 6a
Varion
Address:
St. Petersburg , Tramway pr., 6, lit. A
Florentina
Address:
Moscow, 127081, Dezhnev Plaza Business Center, Dezhnev Ave., 1, office 510, 512
Rostms
Address:
Rostov-on-Don, st. Tape, 1, office 11
Gross Aqua
Address:
Ulitsa Tolmachovskaya, 35к2, Novosibirsk, Novosibirsk Oblast, Russia, 630052
IDDIS
Address:
Ulitsa Tolmachovskaya, 43/1, Novosibirsk, Novosibirsk Oblast, Russia, 630052
Aquanet
Address:
142784, Moscow, BP "Rumyantsevo", building 2, block "B", office 717B
Rossinka Silvermix
Address:
125362, Moscow, Vishnevaya st., 9, building 1, office 205
Luxuryhome
If you are looking to buy faucets and showerheads in large quantities with good quality and low prices, why don't you consider faucet manufacturers in China?  Luxuryhome can provide you with a one-stop sourcing experience.
Luxuryhome has an extensive product line covering bathroom and kitchen products, such as bathroom basin faucets, kitchen faucets, shower faucets, and other accessories, and we develop 4-5 bathroom collections every year to better cater to the changes in the market for you.
SOURCING BATH AND KITCHEN FIXTURES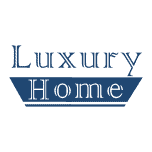 Luxuryhome is not just a faucet manufacturer or wholesaler, but more like a partner who can provide you with more added value.
We are united in our determination to produce China-made bath and kitchen fixtures adhering to the highest ethical principles. You have our promise!