SELENE
Bathroom Collection
The Selene bathroom collection includes basin faucets, one vessel faucet, one bidet faucet, shower sets, concealed shower mixers, bath faucets, and bathtub faucets, which can meet the water needs of the entire bathroom.
All brass construction, in line with the U.S. AB1953 low lead standard, from the source to reduce the lead content of the water, a greater degree of water quality.
The uniquely designed zinc alloy handle provides the ultimate soft touch and easy control of water flow and temperature, allowing you to indulge in a comfortable using experience.
Innovative Design
The overall rounded design, with unique lines, outline the curve of the main body, from the inside-out interpretation of refined metal texture, sublimation of simple luxury style, bringing a new look to your bathroom.
Need more than one bathroom collection for your business? Please visit our complete bathroom collection.
Quality Warranty
The quality of our products is always the first thing we consider, which is the basis of our foundation. Visit our faucet factory, to see how we control quality.
Using the industry's finest accessories, such as aerators, hot and cold supply lines, ceramic cartridges, and more, each product undergoes rigorous testing to ensure that it arrives to the customer in perfect condition, with a limited lifetime warranty.
For a bathroom remodel and rebuild, the Selene bathroom collection offers the quality and elegance to meet all your expectations for bathroom fixtures.
Features of Selene bathroom collection
The Selene bathroom collection not only has an eye-catching look but also has high-quality accessories and proven craftsmanship.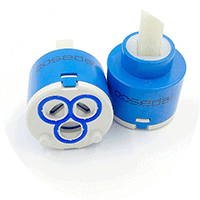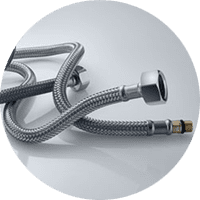 CERTIFICATIONS OF SELENE BATHROOM COLLECTION
The Selene bathroom collection has undergone strict quality control, passed numerous international certifications, and is recognized worldwide.