Ourea
Bathroom Collection
Exquisite craftsmanship perfectly constructs the OUREA bathroom collection. Its geometric design and straight lines will make it a unique design for any bathroom, made of solid brass construction with a single lever to operate the water volume and temperature control, making the whole Ourea bathroom collection easy to use. Functionally and visually, the clear square corners of this collection highlight where it sits.
PERFECT PROPORTIONS
Improve your bathroom with something precious. the Ourea bathroom collection is unique, defined by clear planes and angles, reminiscent of the rare qualities of precious stones. Ourea is a comprehensive collection in which each faucet is innovative and carefully crafted to bring something truly special and interesting to any bathroom design.
With its minimalist look, the Ourea bathroom collection offers a wide range of finishes and comes with a perfectly coordinated range of shower mixers and basin mixers to create complete, perceived bathroom perfection in a simple way, while asserting its own unique style.
BEST QUALITY
The quality of our products is always the first thing we consider, which is the basis of our foundation.
Using the industry's finest accessories, such as aerators, hot and cold supply lines, ceramic cartridges, and more, each product undergoes rigorous testing to ensure that it arrives to the customer in perfect condition, with a limited lifetime warranty.
For a bathroom remodel and rebuild, the OUREA bathroom collection offers the quality and elegance to meet all your expectations for bathroom faucets.
Features of Ourea bathroom collection
The OUREA series not only has an eye-catching look but also has high-quality accessories and proven craftsmanship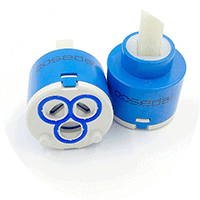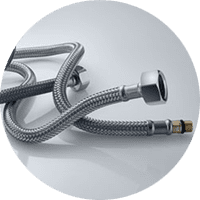 CERTIFICATIONS OF OUREA BATHROOM COLLECTION
The Ourea bathroom collection has undergone strict quality control, passed numerous international certifications, and is recognized worldwide