MINERVA
Bathroom Collection
As the first newly developed bathroom collection of Luxuryhome 2022, the MINERVA bathroom collection contains many designers' careful optimization of, bold and fashionable skeleton handle design, providing an elegant feeling for the whole faucet, and the overall square design while incorporating rounded curves.
The Minerva bathroom collection offers more options for your new bathroom design, with a variety of finishes to choose from: chrome, brushed nickel, matte black, gunmetal, brushed gold, and more.
Modern Elegant
With the right height and elegant curves, the Minerva bathroom collection can fit your modern bathroom, including a basin faucet, a vessel faucet, a bidet faucet, bath faucets, and a bathtub faucet, a comprehensive range of products to cover your entire bathroom, maintaining a uniform harmony.
Luxuryhome faucet factory provides 5 years quality warranty for Minerva bathroom collection, quality assurance is provided for your peace of mind.
Excellent Quality
The quality of our bathroom fixtures and kitchen fixtures is always the first thing we consider, which is the basis of our foundation.
Using the industry's finest accessories, such as aerators, hot and cold supply lines, ceramic cartridges, and more, each product undergoes rigorous testing to ensure that it arrives to the customer in perfect condition, with a limited lifetime warranty.
For a bathroom remodel and rebuild, the Minerva bathroom collection offers the quality and elegance to meet all your expectations for bathroom faucets.
Features of Minerva bathroom collection
The Minerva bathroom collecton not only has an eye-catching look but also has high-quality accessories and proven craftsmanship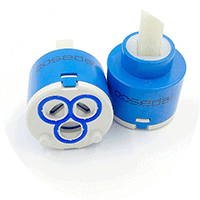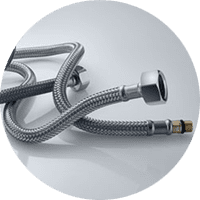 CERTIFICATIONS of Minverva bathroom collection
The Minerva bathroom collection has undergone strict quality control, passed numerous international certifications, and is recognized worldwide