With the rapid development of technology, more and more people believe that having a comfortable shower is vital. When you work hard or study the whole day, you will want to have an enjoyable shower after coming back home, which can relax yourself and make you feel the satisfaction of physical and mental pleasure.
There are many shower manufacturers in the world. Let me introduce the top 10 in the world. The list is as followed. (In no particular order of ranking)
KOHLER
Top 10 shower manufacturer brands in the world
KOHLER is an important leader in the industry of kitchen and shower manufacturer in the world. Its corporations and businesses cover worldwide and its products can be found in many landmark buildings, high-grade residences, grade-A office buildings, and five-star hotels. Nowadays, with a history of more than 140 years, KOHLER has more than 50 factories in the world. KOHLER insists on the principle "Provide the excellent product and perfect service on the market". No matter where you are, KOHLER promises to serve its customers superbly.
For many years, KOHLER adheres to the concept of innovation and manufactures with artists. In 1929, the product of KOHLER was selected for the Metropolitan Museum of Art in New York. This shower manufacturer has been awarded and nominated for many international design awards constantly, such as the outstanding Product in Industrial Design Award from The American Industrial Design Association,  IF Design Award, and so on.
TOTO
Top 10 shower manufacture brands in the world
Top 10 luxury brands in Intelligent sanitary ware
TOTO, a famous shower manufacturer who award the IF Design Award, the Red Dot Design Award, and the Green Good Design Award, was built up in 1917. TOTO is a manufacturer that manufactures and sells sanitary ware and related equipment for household and commercial use and its products are used in many hotels and resorts worldwide. In the nearly a century of development of TOTO, it win the trust of users around the world by its advanced technology, excellent function and corporate philosophy of environmental protection.
AMERICAN STANDARD
Top 10 shower manufacture brands in the world
American Standard operates under the business unit LIXIL Technology which is the largest leader in the industry of sanitary ware in the world. American Standard operates in 150 countries, with more than 50 production and R&D facilities globally.
Since it has been set up in 1872, American Standard designs and makes each product meticulously and win the majority of international prizes. With more than 140 years of development, as the global leader in development and shower manufacturer, American Standard establishes a good image and reputation with superior service and high-quality commodities which are used in many landmark buildings and luxurious hotels.
ROCA
Top 10 shower manufacturer brands in the world
Top 10 intelligence shower manufacturer in the world
ROCA was set up in 1917 in Spain, which manufactures and sells the high-grade sanitary ware mainly It has over than 40 factories in 16 countries and operations in more than 50 countries. The business of this shower manufacturer covers more than 100 countries and regions. The main value core of ROCA is "innovation, design and technology".
It commits to built the bathroom space and ROCA Barcelona Gallery was opened in 2009 to provide the experience for customers and show ROCA 's  culture, product and value and the gallery have taken place in Madrid, Lisbon, London, Shanghai and Beijing
HANSGROHE
Top 10 shower manufacture brands in the world
World-renowned shower manufacturer, Hansgrohe has a history of 114 years. As an innovation leader in technology, design, and sustainability in the bathroom industry, it cooperates with top designers to manufacture creative products and its products have a good reputation in the world. For many years, the products are used in many landmark buildings and famous places.
Hansgrohe invents and manufactures new products and receives patents and international awards. With a good image and creative products, Hansgrohe won numerous praises internationally. In 1985, Hansgrohe invented the colorful faucet. After twelve years, the Hansgrohe museum was built up and opened.
MOEN
Top 10 shower manufacture brands in the world
MOEN is known in the United States and Canada with a high purchase rate and is favored by users around the world with the exquisite and advanced technology and perfect after-sales service, which has a high reputation. It is worth mentioning that the principle of MOEN is "Buy it for looks, Buy it for life." and this shower manufacturer will supply a five-year product warranty if there is a dripping problem. MOEN has various products to adapt to the needs of different places, such as high-grade hotels, apartments, commercial office buildings, and public buildings.
GROHE
Top 10 shower manufacturer brands in the world
Top 10 luxurious brands in hardware and sanitary ware
As a faucet world master, GROHE was set up in 1936 and has become a part of the Lixil Group since 2014. It is a sanitary products and systems supplier and global exporter, which adhere to the founder's spirit of high quality. Its business covers Eurasian and other regions and it enjoys good fame in the world.
AS a leading brand, its products are favored by many famous hotels this shower manufacturer gets more than 300 design and innovation prize in the past 10 years and is the first corporation gets the Corporate Social Responsibility Award from the German government. Not only is it evaluated as the most sustainable large brand in Germany, but also is selected as "Top 50 Companies that are changing the world" by the US's Fortune magazine.
The advantages of its products are as followed.
With advanced technology and durable environmentally friendly material
Has a number of products patents, such as ceramic cartridges, thermostatic cartridges
Design and research Independently
99.9% of products are self-production and 100% are imported from Germany
HCG
Top 10 shower manufacturer brands in the world
HCG, a globally famous shower manufacturer and one of the largest manufacturers of silent toilets, was set up in 1931 in Taiwan, China. It is responsible for manufacturing, trading, and other businesses and covers precision ceramics and kitchenware kitchen equipment and sanitary ware, and many other fields. Its products are exported to more than 60 countries and regions and HCG enjoys a high reputation and impact.
With developing more than half a century HCG has become a modern enterprise with professional leading and diversified operation. Its principle is Hi-tech and Harmony, Gratification and Global Value, and Compact, Creativity, and Creative Chinese Culture
DURAVIT
Top 10 shower manufacturer brands in the world
Duravit, the first manufacturer supplies the most complete design a line of sanitary equipment and has a history of more than 200 years, which was set up in 1817. Duravit provides the design of ceramics sanitary equipment and bathroom furniture mainly.
Nowadays, its technology has reached the international level, and this shower manufacturer has 11 industries, which was rated as the top 10 sanitary ware brands in the world by Forbes. Duravit won various international awards and its products are used in 316 five-star hotels around the world, 60% of offices of the president, parliament buildings, and 50% of the capital airport in the world with its unique and exquisite technology.
COTTO
Top 10 shower manufacturer brands in the world
COTTO, one of the leader of the shower manufacturer, was set up in 1984 in Thailand. Since it has been built up, COTTO has been committed to providing better products and services.
With the world-class standard products and services, COTTO is well known around the world and it was selected to participate in the 2012 Milan International Design Week successfully and praised by designers all over the world with its unique design and leading technology, which was verified by the results of the exploration of COTTO's aesthetics.
Its research and development make the excellent products and the innovation makes it adaptable to the behavior and culture of consumers around the world
LUXURYHOME
Reliable shower manufacturer in China
With the rapid economic development, more and more potential China shower manufacturers spring up and Luxuryhome is one of the most potential companies. Luxuryhome was founded in 2004 and the Luxuryhome faucet factory has decades of experience in projects, wholesale, and retail, Luxuryhome understands what the customers want.
Luxuryhome have a strong R&D team with a total experience of more than 20 years in the industry, which could provide our clients with the very latest innovative designs. Our products are designed and crafted by using the best and strongest components around the world to make sure the high quality. Our extensive and unique variety of products ensures maximum comport, premium design, and optimum functionality that appeals to every taste.
Luxuryhome have a professional team to track customer needs one-to-one and a technical team to provide consulting and technical support. You can contact us at any time, or just mail us directly.
Contact the China shower manufacturer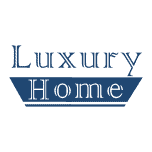 Luxuryhome is not just a faucet manufacturer or wholesaler, but more like a partner who can provide you with more added value.
We are united in our determination to produce China-made bath and kitchen fixtures adhering to the highest ethical principles. You have our promise!
More post you may interested in