How long has your faucet factory been in business, and what is its experience in the industry?
2023-07-27T15:52:34+08:00
Our faucet factory has been in business since 2003, and we have extensive experience in the industry. We have established a reputation for delivering top-quality faucets and showers to customers worldwide.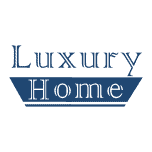 Luxuryhome is not just a faucet manufacturer or wholesaler, but more like a partner who can provide you with more added value.
We are united in our determination to produce China-made bath and kitchen fixtures adhering to the highest ethical principles. You have our promise!